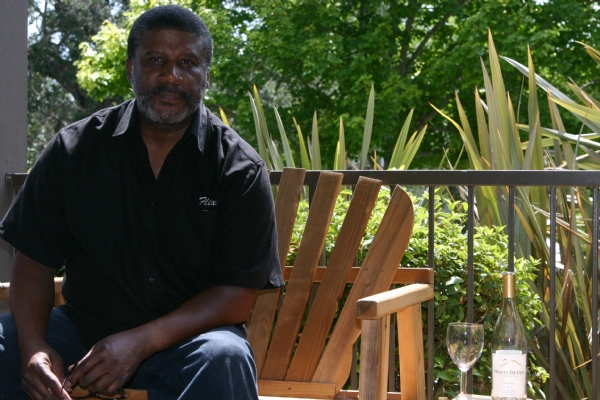 Kendall is a freelance Digital Correspondent based in Santa Rosa, California. He founded Flix Entertainment Photography as a means for local San Diego entertainment talent to gain exposure in the entertainment industry.
Flix Photography is now a provider of photojournalism to the music and entertainment industry in Northern and Southern California, Phoenix Arizona, Atlanta Georgia, Las Vegas Nevada, Florida and New York. His clients include newspapers, magazines, online media, production companies and several public relations companies nationwide.
Kendall's portfolio is a compilation of photographs from Awards Shows, Concerts and other Entertainment Events held throughout Arizona, California and Nevada.
Feel free to browse and if you run across something you like, go to the CONTACT PAGE and let's talk about it.
New photographs from future events will follow.
Stay tuned.
Stop by San Diego Smooth Groovin (www.facebook.com/groups/San Diego Smooth Groovin) and The GroovinU Lounge (www.facebook.com/pg/The-GroovinU-Lounge) to catch up on some current industry information.
(All Photographs on this site are Copyright © 2019 [Cinque Enterprises] All rights reserved. Copying or digitizing is prohibited without express permission from Kendall C. Dixon)
CLIENT LIST
Betty Bennish
BB Jazz
BB Jazz Huntington Beach Smooth Jazz Series
Michael Paulo
Temecula Wine & Music Festival
Rich Sherman
Omega Events
A leader in live entertainment on the West Coast, bringing world-class musicians and their fans together at a variety of music festivals, winery concerts and special events.Brad Laughlin
BTW Concerts
Full Service Event and Entertainment CompanyMelanie Maxwell
Smooth Jazz News
Jamie Kanai
KTWV 94.7 The Wave
KTWV 94.7 Anniversary Jazz Festival
Cheryl A. Johnson
Rolling Out Magazine
John D'Angelo
KIFM 'Smooth Jazz' 98.1
KIFM 98.1 Anniversary Jazz Festival
Eric J. Chambers
The Jazzpel Journal Magazine
J'ai St. Laurent-Smith
Verve Music Group
Al Jareau
Israel Rivera
San Diego Life & Fashion Magazine
Fashion Bar at Paul Mitchell Salons
Marci Kenon
New Day Entertainment
Higher Ground: Voices of Contemporary Gospel Music
Erma Byrd
eByrd Communications
Susan Grant
Trinity Media Productions
From Nowhere to Everywhere… in no time at all.
Rick Scott
A Great Scott P.R.oduction
Earth, Wind & Fire / Richard Elliot / Peter White / Marc Antione
Tracey Miller
Tracey Miller & Associates
Lamarr Blackmon
Hollywood Gospel Insider
Tayari Howard
Tayari, Enterprises
Arvella Kinkaid
Warner Bros. Music
Norman Brown / Kirk Whalum
Rayva Harrell
Nu Opp, Inc
Steve Harvey
Shannon Barr
WTD Communications
Marti Amado
East County Performing Arts Center
Dave Koz & Friends
Willie Morrow
San Diego Monitor
Karen Sundell
Rogers & Cowen
Soul Train
Shawanda Adams
San Diego Voice & Viewpoint
John Warren
Florida Tribune